Impregnable Heads To Town
Aug 05, 2017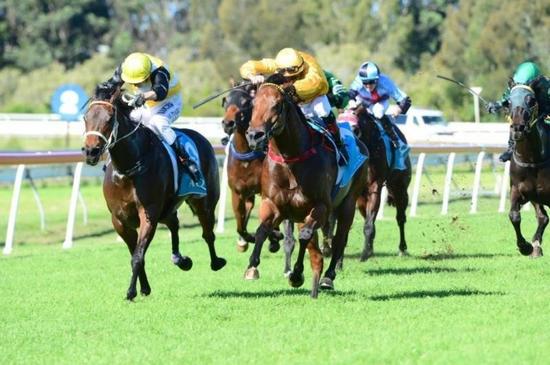 After stringing together a hat-trick of wins on Northern New South Wales tracks, Ontrack's tough sprinter Impregnable heads to city racing tomorrow at Doomben.
Impregnable winning at Ballina Impregnable began racing from Mick Price's Caufield stable and was placed in five of his six Victorian starts. On Mick's recommendation, he was transferred to Toby Edmonds on the Gold Coast and he hasn't missed a beat winning twice at Grafton and then lumping 60 kilos in a brave Ballina win.
Ontrack's Managing Director Grant Morgan said the time has come to test Impregnable in a Brisbane Saturday race.
"At Ontrack we aim to buy and race city winners as that's the level we feel horses must reach if they are to reward their owners with sustainable stakes earnings.
"Impregnable has been very impressive since joining Toby's stable and he has earned a crack at Saturday class. We had him in last weekend but felt the draw and field strength would have made things too tough.
"Tomorrow's race is a Class 3 plate and the set weight conditions should suit him and the Doomben circuit will also be to his liking," said Grant Morgan.
Trainer Toby Edmonds says Impregnable has done well since the Ballina win and is confident the horse will run well tomorrow.
"I think he did very well at Ballina because the soft 7 track was probably a bit too wet for the horse, but to his credit, he toughed it out and got the win.
Impregnable at Ballina
"His wins up here have been at 1000 metres but I think he will get the 1200 metres tomorrow because he is becoming more tractable with racing.
"The other day he settled nicely behind the leader in spite of being used early from a wide draw and if he does the same tomorrow I'm confident that he will run a strong 1200," said Toby Edmonds.
Robbie Fradd who has ridden Impregnable in his two races takes the reins again at Doomben and is confident the pocket rocket will make the transition from provincial to city class.
"He gives me the feel that he's a horse capable of winning a city race. I liked the way he attacked the line at Ballina even though the track was a bit wetter than he likes and with better footing at Doomben I reckon he will be very competitive," said Robbie Fradd
News from Ontrack Thoroughbreds